THE VOICEBOX STORY
Before founding Voicebox, Scott Simon was a hardware engineer for Cisco Systems in San Jose, California. While visiting South Korea at age 26, he discovered the surprising power of private-suite karaoke to connect human beings – even complete strangers.
After moving to Portland, OR Scott realized all the karaoke was "old-school" with KJ's pulling names and song titles off a list. Scott saw the potential for more. Not only did he see the need for Asian-style private karaoke, he wasn't happy with the technology currently in the US market, so he did his research and opened the original Voicebox in Northwest Portland just one year later.
TECHNOLOGY
When we started Voicebox, we couldn't find software that would give our guests the excellent experience we demanded.
So we built our own from scratch.
Our song library is massive, finding songs is simple, and building playlists is easy – did we mention you can manage it all on your smart phone? When you arrive in your suite, your playlist is ready to go and you can control the lights and lighting effects to create the perfect ambiance.
Every suite at all of our locations is equipped with one or more flat-screen TVs, two microphones (for duets or duels, you be the judge), professionally calibrated sound, lighting effects like disco balls and jelly domes, and some decidedly low-tech devices like tambourines.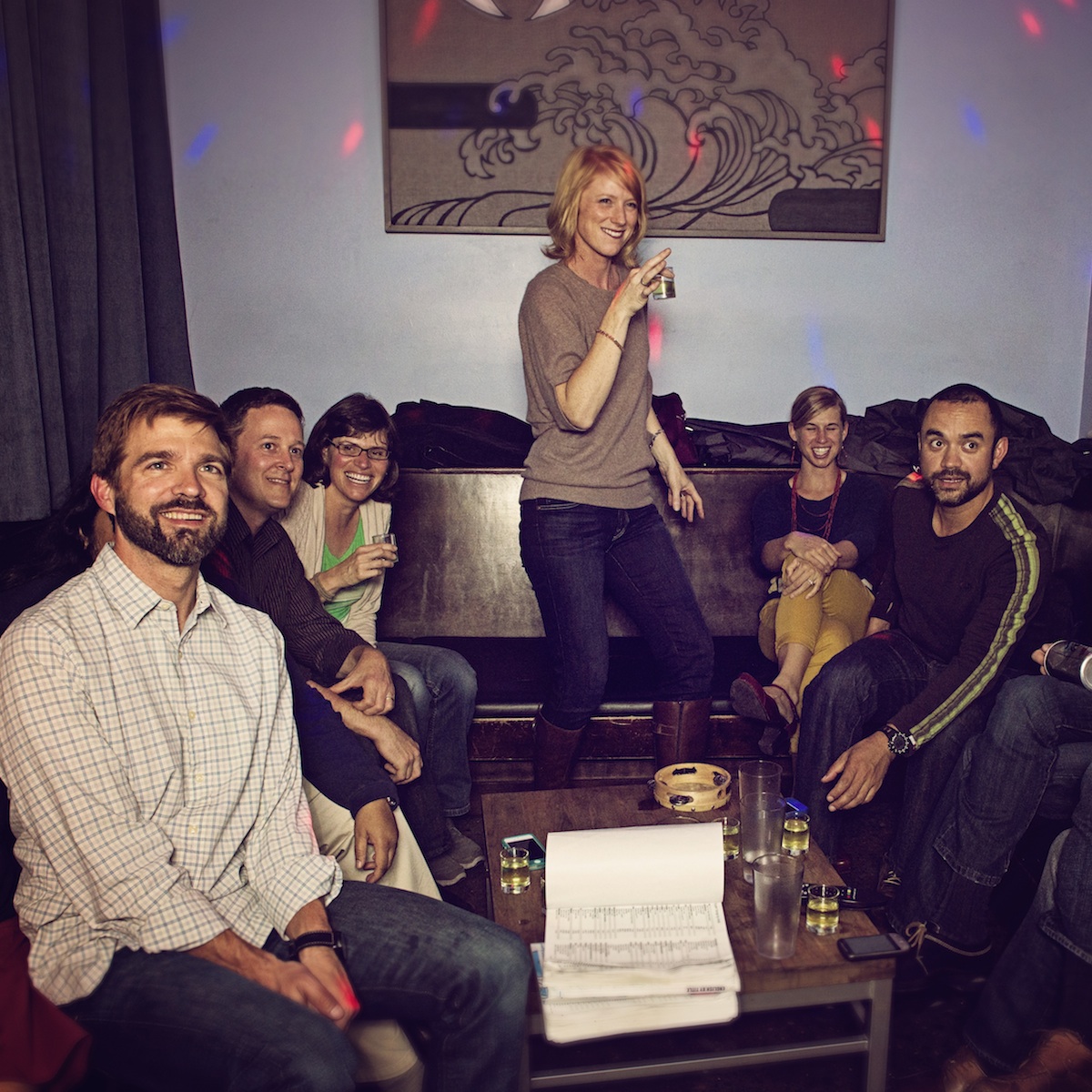 Contact
Say Hello or Make a Request