No Sound?
The shared volume for the karaoke player can be found under the Queue/ Remote tab on vbsongs.com.
If you aren't hearing any sound, drag the sliding volume scale higher under the "Now Playing" section.
Remember, this will adjust the volume of the karaoke player for everyone in your party.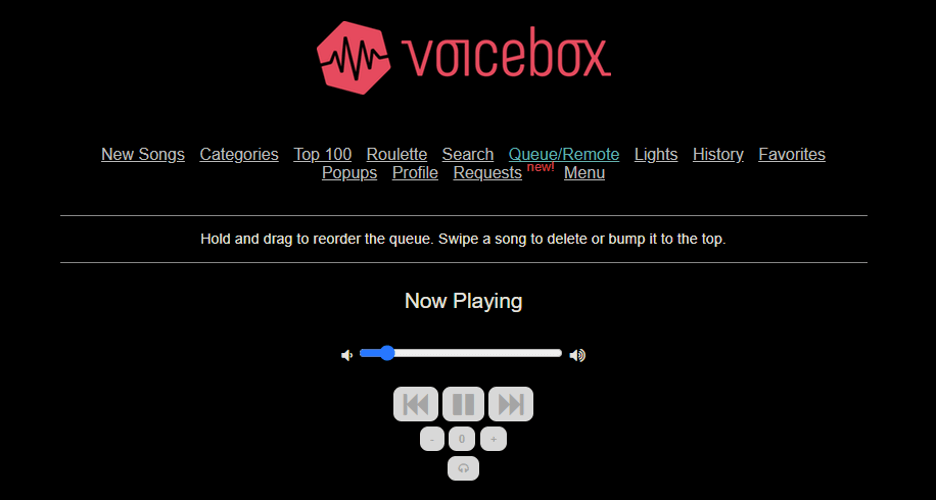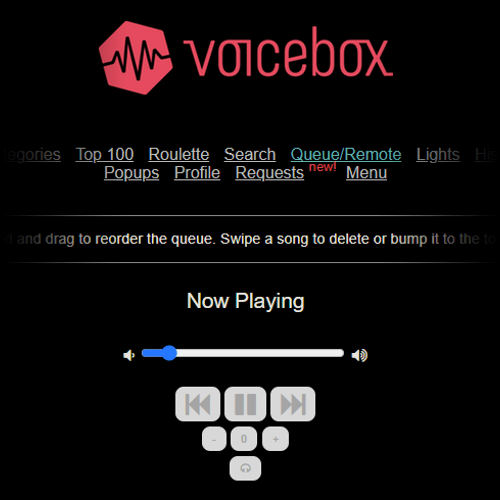 Still not hearing any sound?
Check your personal headset. Some headsets have external controls for volume.
If you're having trouble connecting your audio or headset to the Zoom meeting, you can use this test meeting to troubleshoot your audio connection in Zoom.
What's The Password?
Are you trying to join your online karaoke party through the Zoom App and getting a pop up that asks for a password? Don't Worry! The URL link for your party already has a secure password imbedded in it. Simply open this link directly in a browser. No need for passwords!